In making parts for the industries that save lives and build America, we know that second best is not an option.
Our customers know that utilizing a continuous improvement methodology, we are always working to bring you the optimal performance and cost. We are fully ISO 9001:2015 and ISO 13485:2016 with formal certification in process.
Swiss Automation also created a best in class apprenticeship program to educate our employees on every step of the part creation process. Starting in quality control and going through everything from inspection to set-up to programming, machining, and finishing each perfect part. This education on excellence never ends and we are constantly exploring new innovations and ways to better serve our customers.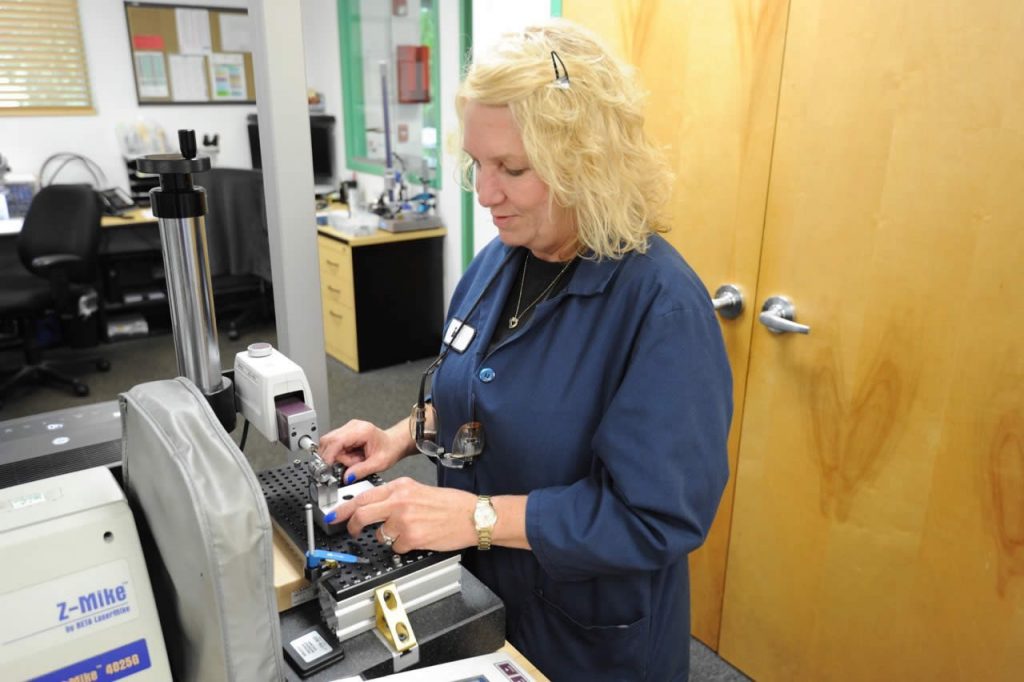 Inspection Equipment:
(9) 14″ O.G.P. Optical Comparators with DRO 4 CCP CC-14 Optical Comparators
16 Surface Plates with Height Gauges
800+ Assorted Micrometers, Dial Micrometers, Pin Gauges
6 Mitutoyo profilometers – (surface roughness measurement)
Model SJ400 30 Nikon SMZ645 Microscopes 8X to 50X
1 O.G.P. Programmable Smart Scope Video Coordinate Measuring Machine
1 Mitutoyo RA-400 Roundness & Cylindricity checker
3 Mantis Magnified Viewers
1 Oasis Core Inspection System
3 Oasis CoreX2 Inspection Systems
1 Hommel Opticline
2 Keyence IM-6601E
1 Keyence IM-7020
3 Tesa 730063 6 Universal K1-10
3 Universal K2-10, 1 Mitutoyo SV3100H4
8 Mitutoyo TM-505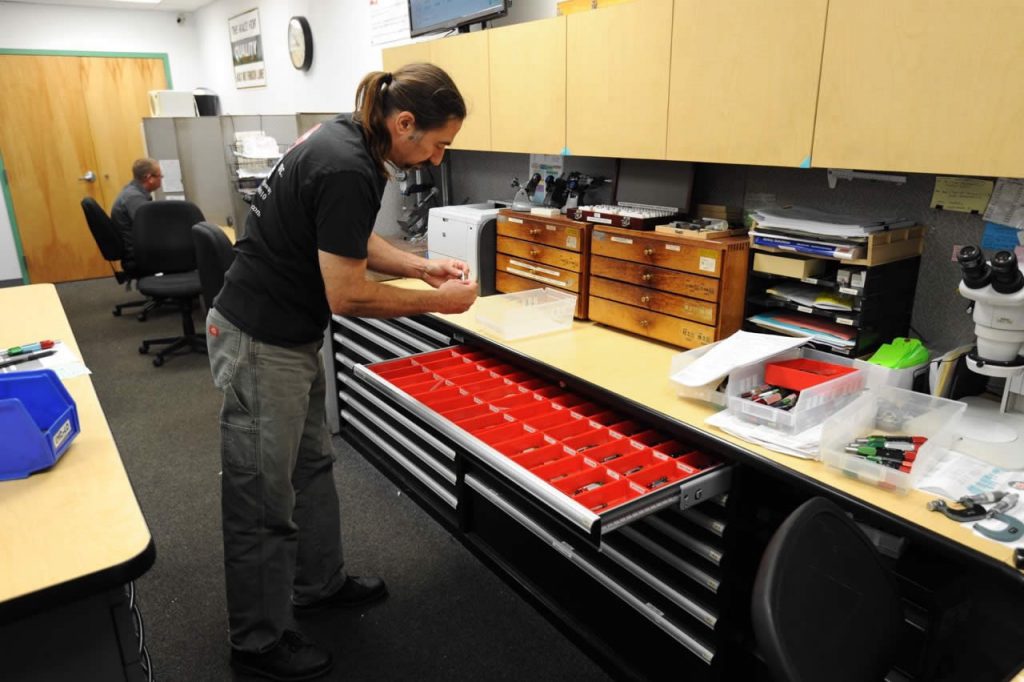 Secondary Equipment:
20 Drill Presses 1/2″ Capacity with Production Tables
2 Nichols Production Horizontal Milling Machines, 5HP
2 Hardinge HC Chuckers
2 Sweco Vibratory Finishing Machines:
1 Giant Finishing Vibratory machine
1 through 5-Gallon Capacity
1 Sunnen Production Hone
4 Hardinge Speed Lathes
1 IFP KP150 Ultrasonic Cleaning Machine
1 IFP KP50 Ultrasonic Cleaning Machine
2 Kennametal C-250 Thermal Deburr Machine
1 Haas CNC Mill 1 Lewis 3024-SH Ultra Sonic Cleaner
6 Trinco Blasters
3 Clemco Blasters
1 Comco Microblaster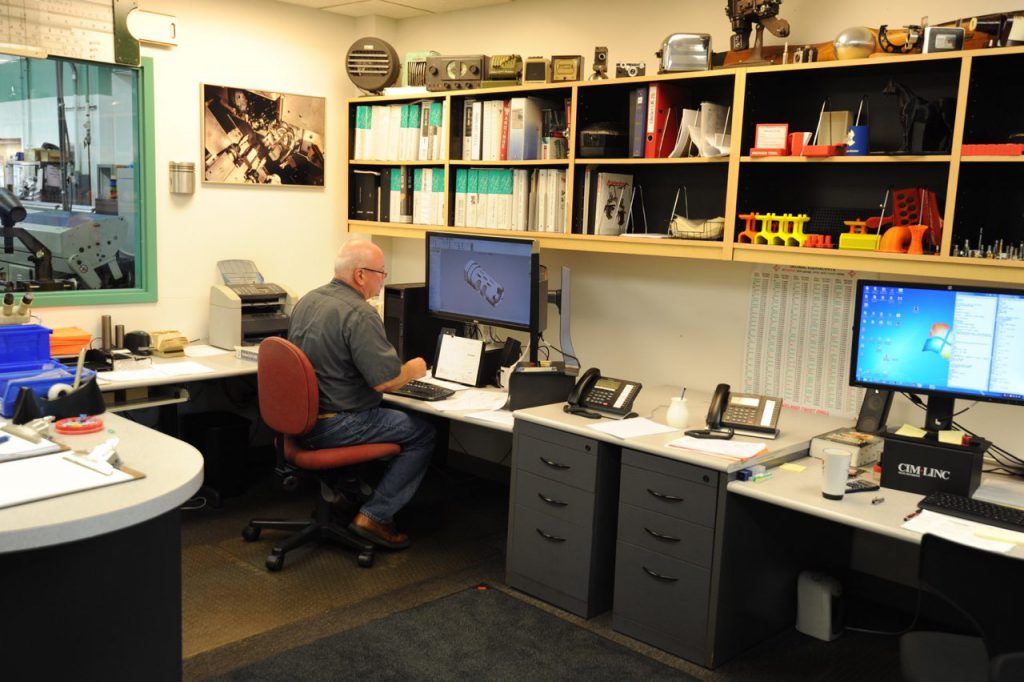 Programming Equipment:
Parts Maker® CAM for Swiss-type CAD/CAM Software
Esprit CAM programming Software
Ultra-Edit Code Editor Software
SolidWorks Premium CAD Software
Cimlinc Software