At Swiss Automation, Inc. we have honed our expertise in manufacturing Precision Turned Components for over 50 years.
Our highly experienced Engineering and Machining teams are dedicated to innovatively helping customers increase efficiency and quality while solving the unique design and material requirements that come with making first in class components for the Aerospace & Defense, Medical Device, Firearms, and Hydraulics markets.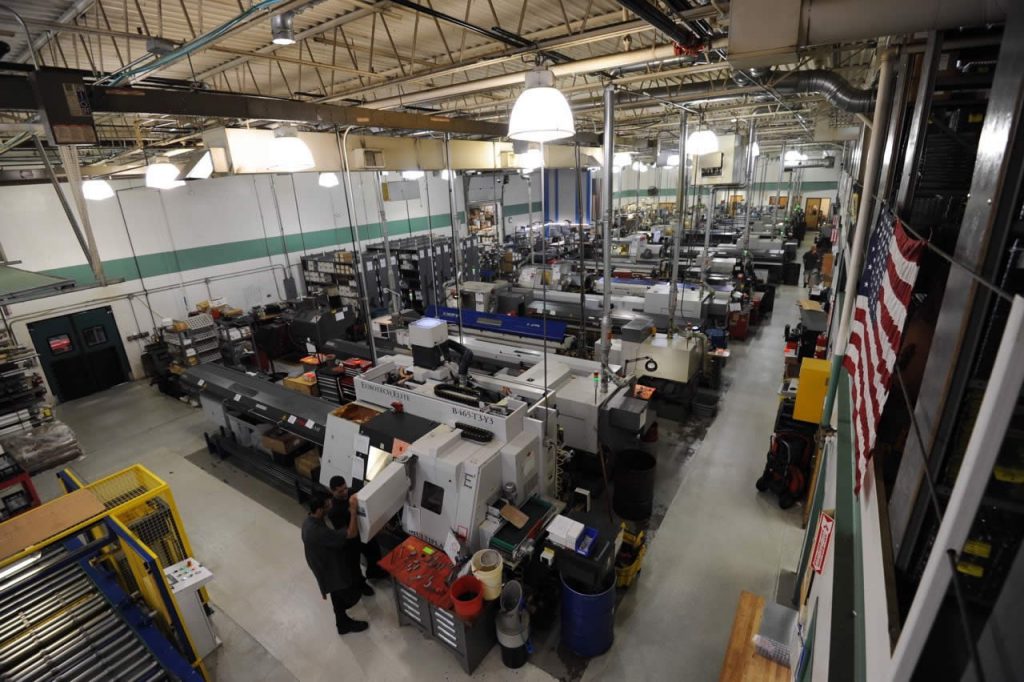 Our customers need the very best in Quality, Delivery, and Cost. This is where we excel and our business has been built for excellence over the last half a century by focusing on our strengths and staying on the cutting edge of industry advancements. We are constantly on the lookout for new technologies to help our customers stay ahead of their competition. As one of the largest manufacturers in the United States for precision turned components, we specialize in making metal and plastic parts complete, ranging in diameter from the human hair up to 70 mm or 2.75" around.
We are excited to have recently broken ground on a 20,000 sq. ft addition to our Barrington facility to be completed in the spring of 2019. This will allow us to bring in another 40-60 pieces of equipment. Between our two facilities, Cary and Barrington, we are approaching 150,000 square feet of manufacturing space. At Swiss Automation we have 3 shifts working 7 days a week to capture the opportunities of high precision industries. Our capabilities include roughly 200 dual spindle lathes (many with up to 12 axes of cutting capability), and over 300 employees who are poised to provide timely solutions to your most demanding manufacturing needs. Each year we continue to grow by bringing in the newest technology, adding experienced staff, and breaking ground on additional manufacturing space. We are long term partners in our customers' success and growth.