Did you know that CNC machinists are one of the top most in demand jobs right now? Are you looking for a fulfilling career and an environment where you can learn and grow? Do you like making things and working with your hands? Then check out our highly successful apprenticeship program!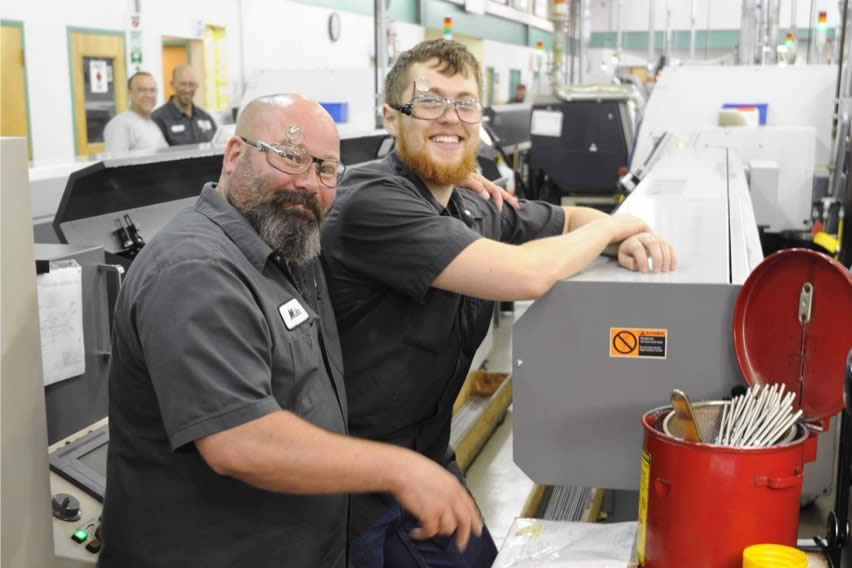 Position name:
CNC Machinist Apprentice / Quality Control Apprentice
Qualifications Required:
Mechanical aptitude, good math skills, able to work with others in a harmonious manner
Position description:
Apprentices will start in our Inspection Department and learn to read blueprints and use measuring devices. From there, the apprentice will be sent to the shop floor for training on the equipment. There you will learn how to load the machines, check parts, sharpen tools and make offsets on the controls. In time you will learn how to set up and program the machines. Pay depends on experience.
Starting Date:
Ongoing Recruitment
How to apply: