Manufacturing Capabilities
Swiss Automation's state-of-the art facilities have the capacity to produce the part you want, when you need it, no matter how complex. From prototypes to million+ runs, our operations perform on short lead times, quick turnaround times, and single set-ups. For over 50 years we have met the challenges of our customers regardless of material or complexity. We pride ourselves on best in class parts, delivered on time, and at a reasonable cost.
Our tightly controlled and constantly reviewed processes produce parts that efficiently fit your exact requirements, allowing your productivity to soar. Whether it's a life-saving medical device or high-tech avionics or military equipment, intricate electronic connectors or hydraulic valve components, today's lighter, stronger parts require exact tolerances and surface finishes free of burs, slivers or any other imperfections.
Swiss Automation has the technology, talent, and passion to deliver the precision turned components you rely on. Due to our unique size and history we are able to streamline your supply chain logistics by running small, medium, and large runs in our 24 / 7 production schedule. Our large-scale capacity allows us to be your consolidated sourcing partner, saving you both time and money.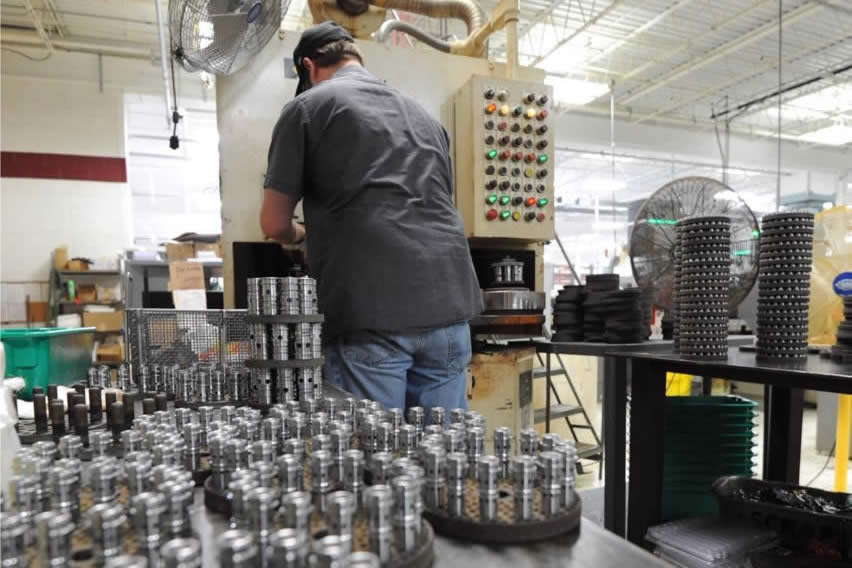 Materials List
Any grade of Stainless
Titanium
Brass
Nickel
Copper
Mil Spec
Carbon steel
Alloy steel
Aluminum
Bronze
Peek (and other engineering plastics)
Customer supplied materials
Others as required