Swiss Automation, Inc. was founded in 1965. Its first products were simple screw machine parts made on cam operated screw machines.
In 1984 CNC machines were added to the shop floor. By 1998 all mechanical equipment was phased out and CNC machine tools were used exclusively. The products are now more complex and the parts we produce today feature cross hole drilling and tapping, slot milling, polygon milling, "C" axis milling, miniature hole drilling, pickoff with complex and extensive backworking, milling of non conventional forms, eccentric and off center work. Customers can design complexity into their product features because we have the technology to produce it to their specifications.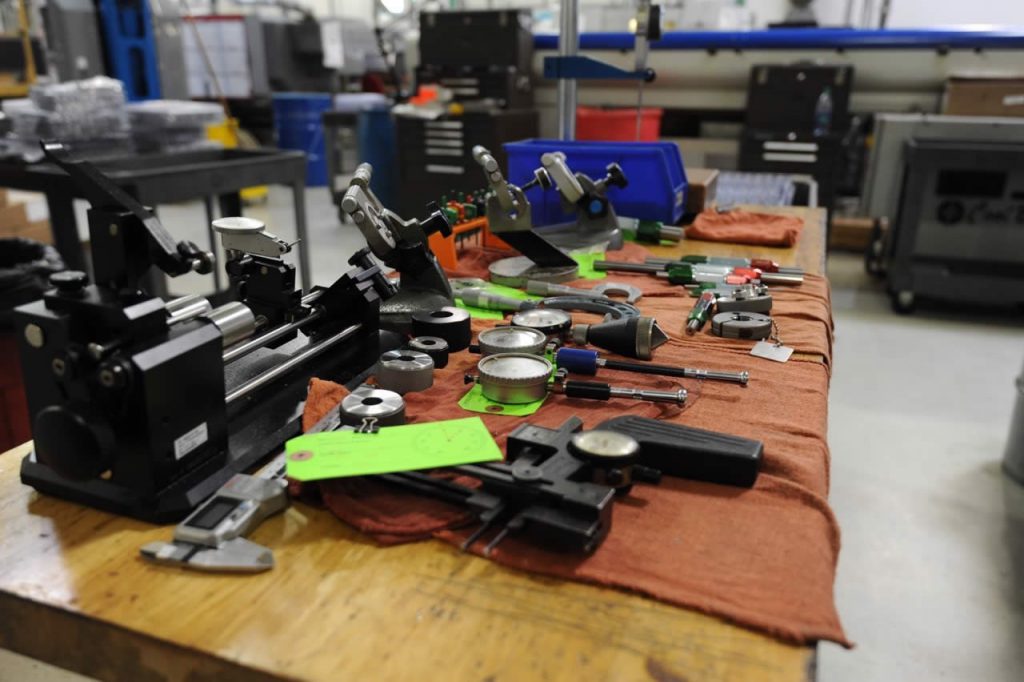 Swiss Automation, Inc. is committed to having the latest technology in Swiss type machine tools. We have averaged capital equipment purchases of $2,000,000 per year since 1998, and more recently, $4,000,000 per year since 2015. This investment reflects our commitment to serving our customers with the ability to produce complex parts at high speed and efficiency.
Swiss Automation, Inc. has a reputation for high quality machining and we are certified as both ISO 9001:2015 and ISO 13485:2016.
Our apprentice program is recognized as the best training method within the industry. New hires are trained in all facets of inspection, tool room procedures, machine maintenance, machine operation, tool making and programming. Instruction is provided by our experienced machinists as well as the equipment builders themselves.
In our efforts to undergo continuous improvements and exceed our customer's expectations we are adding equipment, employees, and space to meet your needs. Quickly approaching 200 pieces of high end equipment, we are now over 300 employees strong and have just completed one addition to our Barrington facility while getting ready to break ground on another 20,000 sq. ft addition. This brings our Barrington facility up to almost 90,000 square feet and our Cary facility is ready for expansion already as well, currently at 52,000 square feet. Our total manufacturing footprint will soon be roughly 150,000 square feet and plans for additional expansions are ongoing.
Swiss Automation, Inc.'s commitment to growth and technology means our customers will continue to be served with the highest quality components produced with the latest technology and efficiency.