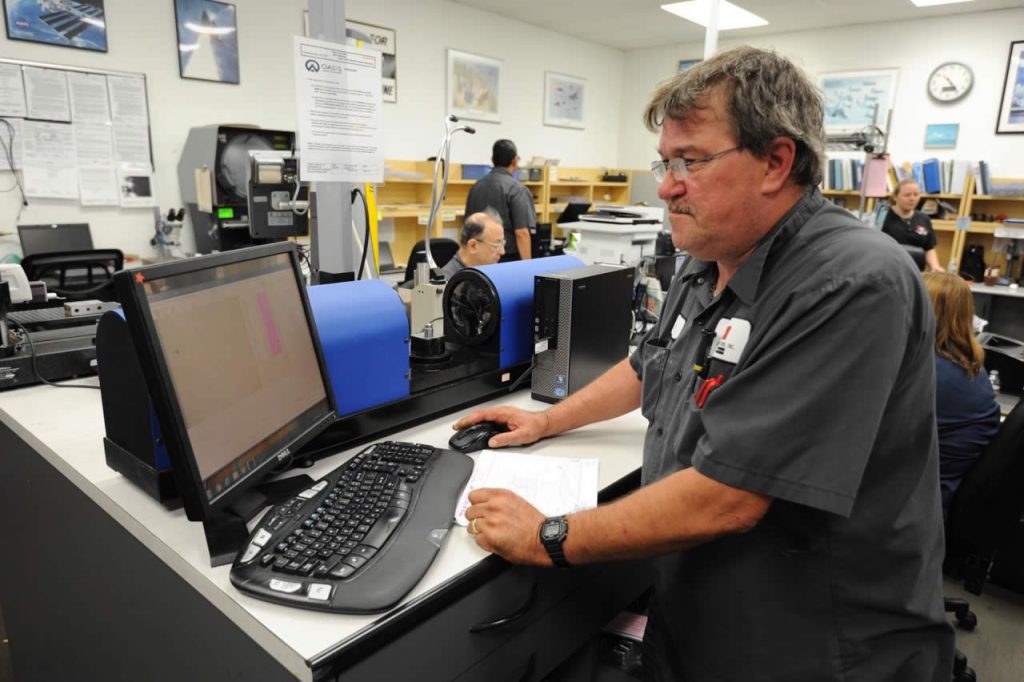 Swiss Automation, Inc. Employee Benefits
Health Insurance
Dental Insurance
Life Insurance
Short Term Disability Insurance
401K Plan with company contributions
Paid Vacation

1 week after 1 year
2 weeks after 2 years
3 weeks after 5 years
4 weeks after 10 years

Paid Sick Days – 3 per year
7.5 Paid Holidays
Extremely Generous Overtime Opportunity
Shift Differential Bonus Structure
Annual Holiday Party and Picnic
Training/ Apprenticeship
Our thorough training programs ensure that employees are ingrained in our culture of quality and efficiency. From the front desk to the shop floor, Swiss Automation employees understand the value that we bring to our customers' end use products.
Swiss Automation is also well known for the home grown apprenticeship program for machining and inspection. In the apprenticeship program, trainees learn:
how to read blueprints
use a wide variety of inspection equipment
to develop an "eye" for defects such as voids and burs
Swiss Automation process and procedure
The value that our quality and service brings to our customers
How to run our machines
Change tools
Use a variety of techniques at the machine to ensure quality standards are met
ISO procedures
Employee Quotes
Here are what some of our current team members have to say about their careers at Swiss Automation, Inc.
"They [Swiss Automation, Inc.] gave me an opportunity to learn an industry that I didn't know. There is always opportunity here to better ourselves."
"I like the way the shop looks; it's clean and has good lighting. I also like the machines – they're all new."
"The convenient location and flexible schedule."
"I like being a set-up guy – it's sort of like having my own department and I can make my own improvements."
"I like Ken's philosophy that we can always get whatever we need. Other shops cut corners and want you to use re-used and re-sharpened old tools. Being able to get the right tools and especially using the new tool sharpening machine make a big difference in time and ease."
"This isn't work – it's fun."
"When I first started here, Ken told me how he likes to replace machines and always keep up with the latest technology. It's nice to work with state of the art technology rather than those old boring CAM machines."
"Other shops can be over bearing in their management. Here the atmosphere is more lax and we can work independently."
"Job security. Other shops can be 'here today, gone tomorrow.' And our paychecks never, ever bounce."
"The working atmosphere – it's family oriented. It's easier to resolve conflict because we're all working towards the same goal. We rely and depend on each other like families do."
"With a family atmosphere, we can talk to a manager or the owner when we need to."
"We get to be involved in deciding which tools to use. We are in meetings with tool vendors to learn, give input and place special orders."
"Freedom – as long as you do your job and things are running well, no one is harping on you."
"Working with different personalities makes life here interesting; everyone can take a joke, and everyday is different."
"I like the accelerated paid vacation schedule and stylish working environment."
"The people that I work with – they are open and honest, fun, and hard-working."